The Highest Quality Remanufactured Engines At Super Low Prices!
Remanufactured Engines and Transmissions For Sale
Call (336) 355-5679 or use the form to get a quote.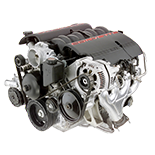 Reman Engines
We believe that a remanufactured engine should be just as good as a new engine.
Crate Engines
Quality Crate Engines for almost every make and model.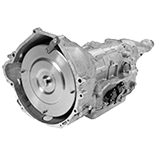 Transmissions
We don't just specialize in engines! We have quality transmissions too.
Why Choose Us?
Our engines are expertly crafted, meticulously inspected, dyno tested, and backed by a solid extended warranty. We also believe that you shouldn't have to pay through the nose in order to afford an engine for your automobile. That's why we have the best selection of remanufactured engines on the internet at prices you can afford!
Quality Where It Counts
But reman engines isn't where we stop! We also have one of the largest in house inventories of new / crate engines, rebuilt, and used engines! (We will only sell the highest standards on used parts. Buying used is very risky, and we don't like taking risks. If we ship a used engine, you know it's been thoroughly tested or it won't be getting sent out…period! You won't find many companies that do in house testing, especially like we do!
Many refer to our company as the industries hidden little secret. And up until now, we've only sold business to business. We've recently decided to take our product to the consumers and let them cut out the middle man once and for all.
We carry one of the largest inventories of Remanufactured Engines For Sale!
And, whether you are searching for an old vintage engine or a newer engine, we have reman engine replacements for nearly every make and model you can think of. Our experts can quickly find you the engine that you need and answer any questions you may have. While it's true that our selection of remanufactured engines is top-notch, there are other reasons why our clients return again and again. Some of the things that we offer include:
Dyno Tested
Our engines are dyno tested to ensure that you get what you pay for. We've the quality engines you need.

In-House Inventory
When you contact us for a quote, you can expect up to the minute pricing and inventory information. We keep all inventory stocked in house!

Ext. Warranties
All of our engines come with a premium extended warranty. Shop without worry because you are covered with us.

Quick Delivery
We'll ship your order within 24 hours – guaranteed! We offer delivery and core pickup in the continental USA.
What Sets Us Apart
All of these things combined are what makes RemanufacturedEnginesForSale.com unique. Since our top priority is you, there are a couple of things that you can count on when you dial
A Variety of Delivery Methods
Up-To-The-Minute Pricing
A Large Network of Remanufactured Engine Professionals
Information About All of Our Engines
You can also count on the fact that we'll never try to pressure you into buying any remanufactured engine – we simply don't believe in sales tricks. We'll offer you the best price, the right engine, and all the information that you need right away. You should also know that searching for the right engine for your automobile doesn't stop when you phone one of our engine experts.
As soon as you place your phone call, one of our engine professionals will begin tapping into our exclusive sources to find the engine that you need. We work with an extensive network of engine manufacturers, distributors, and suppliers, so that we can find the engine you need in an instant. Once your engine has been found, you can choose from any one of our easy shipping methods in order to have your engine sent right away – we know that you don't want to wait around for your engine, and you'll never have to.
Do you have questions for our engine experts? No question is too simple or complex for our professionals. We'd be happy to answer any questions about any engine that we have, what are policies are, or how our company works. Simply take a look around our website or give us a call today to find out what you need to know. Within moments you'll discover why we're different than every other remanufactured engine company out there.
We'll Find the Right Engine for You Right Away – No Matter What it Takes.
Finding Quality Remanufactured Engines at Affordable Prices
No money to buy a new car? How about getting a remanufactured engine or used motor for your current car. You'll get better performance, more reliability, and save hundreds or thousands of dollars compared to buying new.
At RemanufacturedEnginesForSale.com we can get you the replacement engine or replacement motor you need, quickly, easily, and at a price that you simply will not believe. We have a huge comprehensive database of remanufactured engines,  so we can get you the remanufactured engine you need for any make and any model of automobile or truck. We also have access to hard-to-find remanufactured diesel motors. Whether you're driving a newer domestic car or a discontinued model from a foreign automaker, we can hunt down the best remanufactured engine for you at an amazing price.
Benefits of a Remanufactured Engine
Of course, the main benefit of a remanufactured engine is the low price. But, just because you are getting a remanufactured engine cheap, doesn't mean you're getting a "cheap" remanufactured engine. These engines are high-quality, reliable, dependable motors that have been examined, tested and updated to be just like new. These aren't just some motors pulled out of a junkyard; these are engines that will meet all the quality standards of today's vehicles.
It's important to understand the difference between a repaired engine and remanufactured engine. When you bring an engine into the auto repair shop, they'll diagnose the engine and look for a single point of failure: a blown gasket, a faulty thermostat, a worn out oil pump, etc. They'll then fix that one problem without touching the rest of the engine. So, while you may have a new gasket or a brand new thermostat, the rest of the parts in your engine could still be just a few hundred miles from failure.
An engine rebuild is completely different. When a mechanic rebuilds an engine, he (or she) gives it a complete overhaul. Engines that are being remanufactured are dismantled piece by piece, inspected, cleaned and remanufactured. All worn out parts are replaced and, if necessary, the engine is rebored and remachined for better performance. This is a very labor intensive process, but in the end, it still costs less than buying and installing a new engine. A remanufactured engine is often rebuilt and certified by the original equipment manufacturer (OEM) or an OEM-authorized service shop. Because the engine has been thoroughly tested and inspected, it comes with a warranty as well—just like a new engine. This makes a remanufactured engine an especially good deal.
Aside from the low price, another great benefit of getting a remanufactured motor is environmental. For example, if the body of a car is rusty and outdated, but the engine is in great working order, that engine can become a remanufactured motor and put on the market. The engine can be used in the body of a similar car with a nice body, and still have a long life instead of filling up a landfill. It's also much better for the environment to remanufacture an engine, rather than manufacture one from scratch. Producing an engine requires a vast number of raw materials and uses a number of chemicals, not to mention energy and electricity. A remanufactured engine has a much smaller impact, both in terms of carbon and introduction of waste materials.
In addition to remanufactured engines, we can also hook you up with quality remanufactured heads, remanufactured transmissions, remanufactured short blocks and other remanufactured auto parts that can get your car back on the road for less.
Buying a Remanufactured Engine
The most important thing when buying a remanufactured motor is to be sure you are purchasing the right one. Just because the engine is from a 1991 Ford F-150, doesn't meant that the engine will definitely fit into your 1991 Ford F-150. There are slight variances that could make them incompatible. So, be sure to use the VIN number from the vehicle you will be installing the replacement engine into. At RemanufacturedEnginesForSale.com, our customer service center will gladly take your call and find you the exact replacement motor you need.
Who Will Install a Remanufactured Engine?
RemanufacturedEnginesForSale.com will not only find you the exact remanufactured engine you need, but we'll ship it directly to you or your service center. Nearly all auto mechanic shops and dealerships can install an engine. You can't get an engine installed at a simple oil shop or muffler and brake shop. Be sure the mechanic has the ability and equipment to perform the installation. Again, nearly all mechanics have the capability. We recommend getting a written quote from the mechanic before having the used engine delivered to the installer. You don't want to be blindsided by surprise costs.
Contact RemanufacturedEnginesForSale.com today and get the exact remanufactured engine you need. Our friendly customer service representatives will gladly take your call and work to get you the right remanufactured engine at the right price.
Why Not Make Your Car New Again? Give Your Car It's Life Back!
Who has the money for a new car nowadays? Not many of us. But, there is an option to getting a new vehicle, or getting your old vehicle back on the road… Get a remanufactured motor from RemanufacturedEnginesForSale.com. You'll get great performance, dependability, and save thousands of dollars as opposed to buying a new car.
We have a huge warehouse of replacement motors and engines for sale right at our fingertips, plus a comprehensive online database of remanufactured motors for any car, any truck, any make, any model. Whatever you are driving, we have the replacement motor you need.
Saving Money with Remanufactured Motors
So, while you can't afford a brand new car, or even a used vehicle, you can still get a new set of wheels. Use the internet or scour the junkyards and classified and find an automobile that you like. If the motor is shot, you can get the car for pennies on the dollar. Then, contact us and get a remanufactured motor to replace the old one, and you've got a new car! You find the body, and we'll find the replacement motor that fits it perfectly!
Why Reman?
The obvious benefit of getting a remanufactured motor is the price. You can get a reman for a fraction of the cost of a new one, without compromising quality. You may be buying a cheap remanufactured motor, but it is not "cheap" in any sense of the word. These are high-quality engines that have passed a battery of tests and updates. These aren't some used motors yanked out of a junkyard, these are reliable, dependable motors that meet the same quality standards of a new engine.
Getting the Right Remanufactured Motor
It is important to get the right engine. Engines obviously vary from car to car, but there are also different engines within the same makes and models. For example, just because you found a 1998 Buick LeSabre Engine, doesn't mean it will definitely fit your 1998 LeSabre. There are little variances that could make them incompatible. So, when you call us, be sure to have the VIN number handy. That way our friendly customer service department can find you the exact refurbished motor you need, quickly and easily.
Finding an Engine Service Center
Be sure you find a licensed, reliable mechanic or service center with the right tools and know-how. Engines cannot be installed at an oil change shop or most brake and muffler shops. Almost all auto mechanic shops and dealerships can install an engine, so call around and find the one you trust.
So, what are you waiting for? Contact RemanufacturedEnginesForSale.com today and get the exact replacement motor you need, quickly and easily. Our knowledgeable, hassle-free customer service department will gladly take your call and find you the right replacement motor at the right price.